Help
Exporting Data
This utility transfers files from the ObitEditor to a "CSV" file. CSV files are text files with values separated by commas. These files are a very common format that many programs can open.
The export utility will export the publisher sources, archives, and the obituary information.
Exporting to a CSV File
Using the ObitEditor Program:
From the upper right hand side of the ObitEditor screen, click on the "CSV Import / Export" tab. Press the "Import Export" button.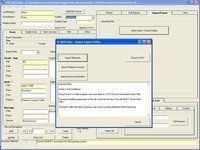 Setup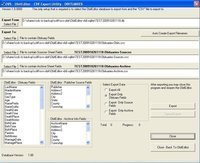 Very few steps are required.
Select a data file to work with:

Press the "Select File" button
or use the file that is automatically loaded by the ObitEditor.

Choose the export file names:

Press the "Select File" buttons "Export To:" files.
or press the "Auto Create Export Filenames" button.

Select which type of data to export: All, Obituaty fields, Publisher Source, or Archive Information fields.
Press the "Export" button.
When the utility is finished exporting the files you may open the output file in another program such as Microsoft Excel or a plain text editor.