Help
Encrypting Photos and Files
NOTE: This utility is no longer necessary with version 2 of the CemEditor. It is still installed with the software. It is recommended with version 2 or above to use the built in CemToCD utility when publishing to create a CD or DVD distribution.
This CemEditor utility makes a copy and encrypts the files so that only the CemViewer can open the files for viewing. It does not alter your existing photos or files.
Using the Utility
To start the utility click on the CemEditor "Final Steps - Data Protection" Tab, then click on "Encrypt Pictures"
The following screen should display: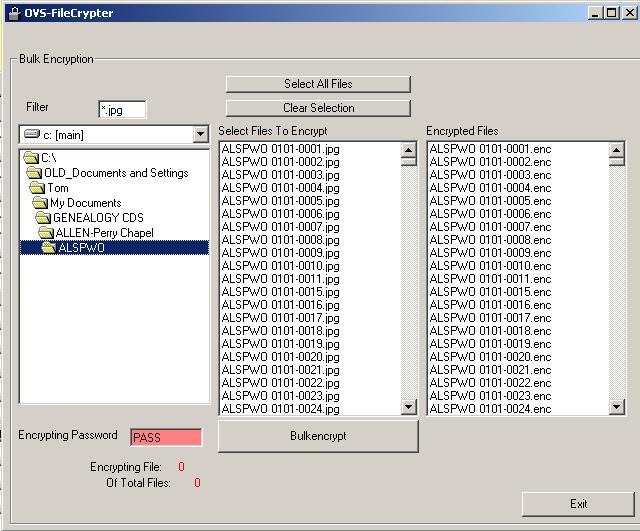 Select the File Filter *.jpg, *.gif, *.bmp, etc... or *.*
Select the Drive, and Folder your pictures are in.
Select some or all of your pictures.
Enter the Password you want to use to encrypt these files and write it down. You will need it later.
Click on "Bulk Encrypt" to encrypt all of the selected files