Help
Exporting Data
This utility transfers files from the CemEditor to a "CSV" file. CSV means comma separated values. These files are a very common format that many programs can open.
Version 2 of the export utility will export both the transcriptions and the cemetery information.
Exporting to a CSV File
Using the CemEditor Program:
From the upper right had side of the CemEditor screen, click on the "CSV Import / Export" tab. Press the "Export to CSV" button.
The image below is for the CemEditor Versions up to 2.0.0002.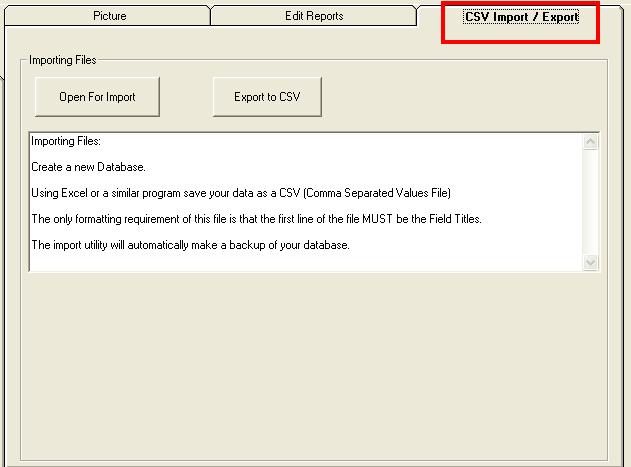 Setup
Versions 2.0.0002 and above see Version 2 help.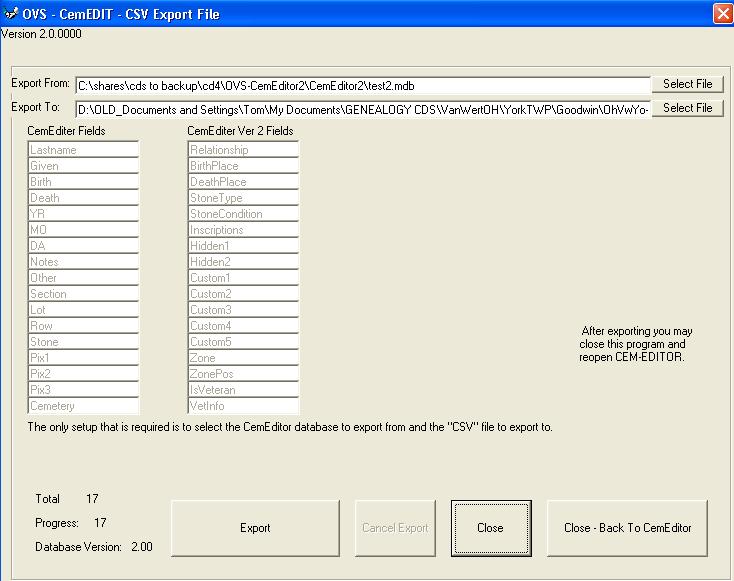 Two steps are required.
Select a data file to work with:

Press the "Select File" button
or use the file that is automatically loaded by the CemEditor.

Choose the export file names:

Press the "Select File" button --"Export To:" file.

Press the "Export" button.
When the utility is finished exporting the file you may open the output file in another program such as Microsoft Excel or a plain text editor.